Commercial Pest Management Company in Dubai
Dubai Municipality Approved Commercial Pest Control Service
Are pests invading your space and disrupting your business in Dubai? Look no further than Yalla Pest Control, your premier solution for all your pest-related problems in commercial sector. With our 24-hour availability and Dubai municipality approval, we are committed to delivering 24×7 fast and effective pest control services that meet the highest standards. We are proud member of NPMA ( National Pest Management Association) and ISO 9001 / ISO 14001 certified company in Dubai.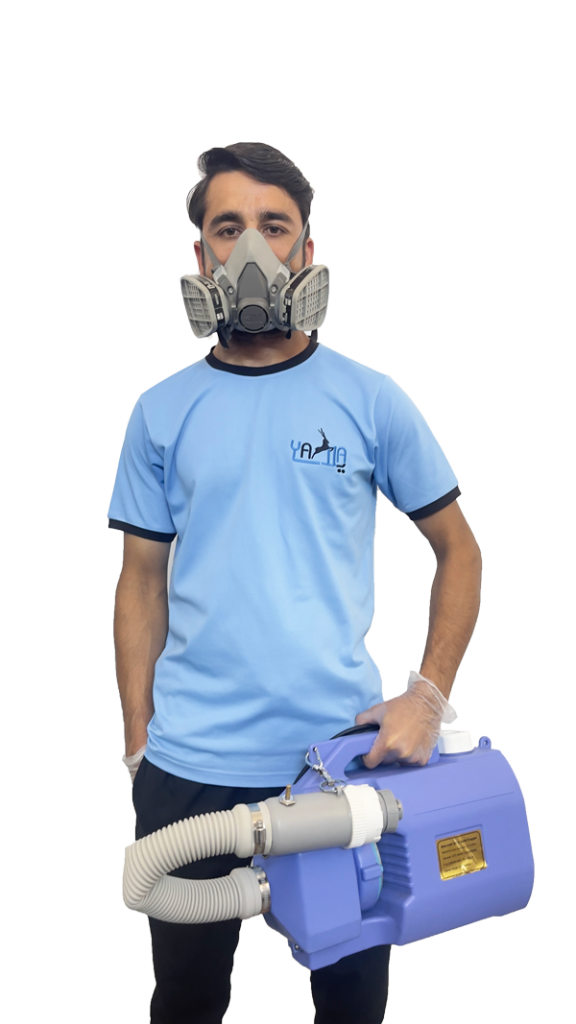 At Yalla Pest Control, we understand that different commercial establishments have unique pest control needs. That's why we offer comprehensive pest control solutions designed specifically for various premises types in Dubai. Whether you own a restaurant, office building, retail store, warehouse, or any other commercial space, our experienced team is well-equipped to handle the pest challenges you face.
Our Commercial Pest Management Sectors
Trust Yalla Pest Control for all your commercial pest control needs in Dubai. Contact us today to schedule a consultation or to learn more about our customized services.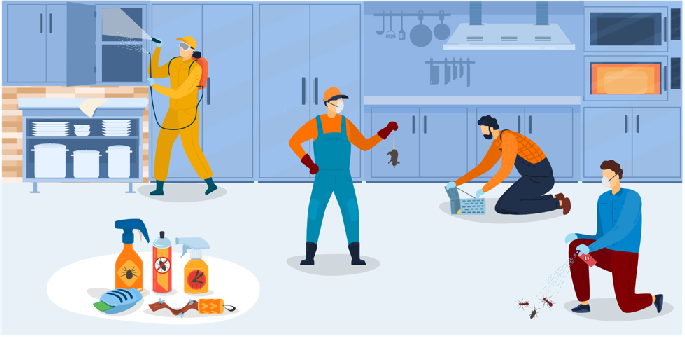 Pest Management For Restaurants and Food Service in Dubai
We specialize in providing effective pest control services for restaurants and food service establishments. Our proactive approach ensures that your kitchen, dining area, and storage spaces remain pest-free, adhering to strict hygiene standards and regulations, approved by Dubai Municipility.
Pest Control For Offices and Corporate Spaces
Create a healthy and productive work environment by eliminating pests that can disrupt employee morale and productivity. Our commercial pest control services for offices and corporate spaces target common pests like ants, cockroaches, rodents, and flies, ensuring a comfortable and pest-free workplace.
Retail Stores and Shopping Centers Pest Management
Protect your merchandise and customer experience by keeping pests at bay. We offer targeted pest control treatments that address the unique challenges faced by retail stores and shopping centers, preventing pests from damaging goods and deterring potential customers.
Warehouses and Industrial Facilities Pest Management
Large storage spaces are often vulnerable to pest infestations. Our specialized pest control techniques for warehouses and industrial facilities are designed to eliminate pests that can cause product contamination, damage, and health hazards.
Hospitality and Accommodation Pest Management
Hotels, resorts, and other accommodation facilities must maintain a pristine and pest-free environment for guest satisfaction. We provide comprehensive pest management solutions that tackle bed bugs, termites, cockroaches, and other pests common in the hospitality industry.
Educational Institutions Pest Management
Create a safe and healthy learning environment by keeping pests out of schools, colleges, and universities. Our pest control services for educational institutions are tailored to minimize disruptions to academic activities while ensuring the well-being of students and staff.
Healthcare Facilities Pest Control
Hospitals, clinics, and healthcare facilities demand rigorous pest control measures to prevent the spread of diseases. We employ industry-approved techniques and products to safeguard these critical environments and maintain the highest standards of cleanliness and patient care.
No matter the type of commercial premises you operate, Yalla Pest Control has the expertise and experience to deliver effective and reliable commercial pest control & management services in Dubai. We tailor our approach to meet your specific requirements, employing eco-friendly methods and the latest technology that comply with health & safety regulation and approved by Dubai Municipality.